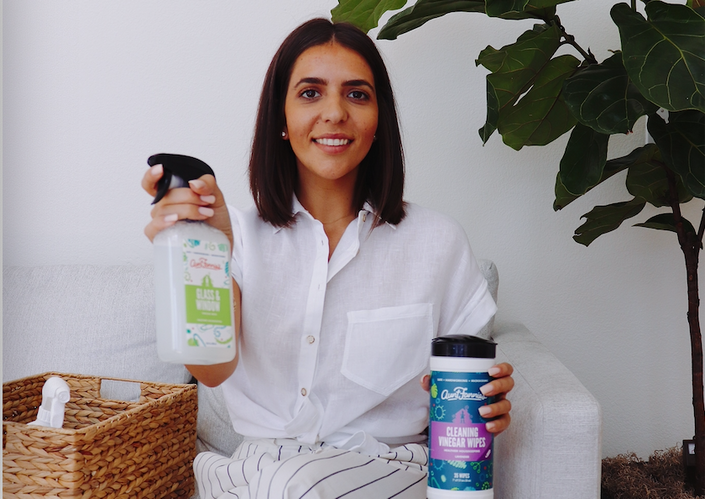 3 Steps to a PCOS Friendly Environment
Detox your home & beauty products
Many of you have gone gluten and dairy free, but there's just one step missing in getting rid of all those toxins that fuel PCOS.....

detoxing your home environment

Since many of you are following the proven gluten and dairy free approach to managing PCOS, you probably already cleaned out the kitchen and pantry and can now order out on date night like a pro. But, what you might now have done yet is check how PCOS friendly your cleaning products and beauty supplies really are.
Did you know that Swiffer is rated 7 out of 10 in toxicity? We're actually stepping all over the floor, absorbing toxins from the bottom of our feet, where we have the biggest pores in our bodies!
The worst part is, women with PCOS aren't very good at detoxing foreign particles from our bodies
so the more toxins in our environment, the harder it is to maintain hormonal balance!
Introducing 3 Steps to a PCOS Friendly Environment
Step 1: Identify
Identify the toxic products in your household by looking up their level of toxicity.
Be confident in all the products in your household.
Step 2: Eliminate

Get rid of anything that may be harming your hormones.
Stop symptoms of reoccurring acne and hair loss.
Step 3: Replace

Replace products with the products I recommend and use in my household.
Maintain hormonal balance consistently.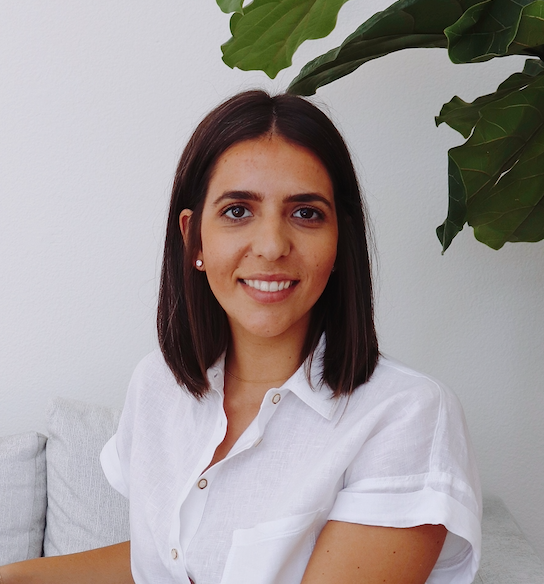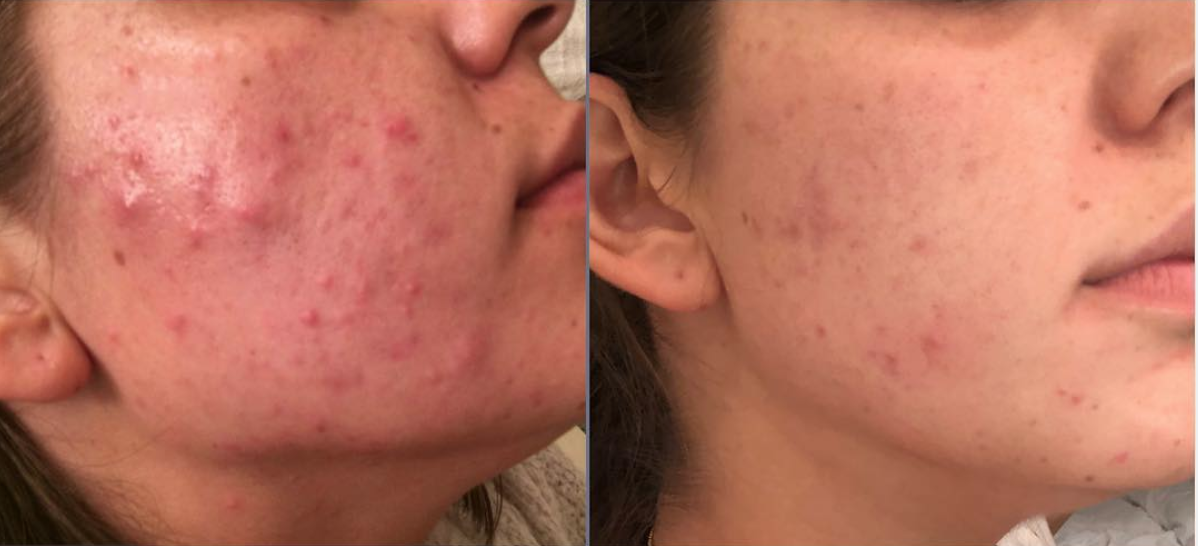 "This was me, during my gluten and dairy free transition and after changing my beauty products. I used to use facewash that stripped my skin, shampoo that made my hair fall out, and cleaning products that disrupted my hormonal balance."
- Tallene Hacatoryan, Instructor, Fellow PCOS Cyster
Does this sound like you, cyster?
✓ Changed your diet to gluten & dairy free? you did it!
✓Joined a community of more PCOS cysters in my membership program? check!
✓ Detoxed your home and beauty products...have you?
This 7-day detox course shows you how to identify, eliminate and replace toxic products holding you back from living your best life with PCOS.
→ Get rid of stubborn weight.
→ Stop the cycle of reoccurring acne and hair loss.
→ Improve your chances of fertility.
→ Improve skin conditions such as hives.
Your Instructor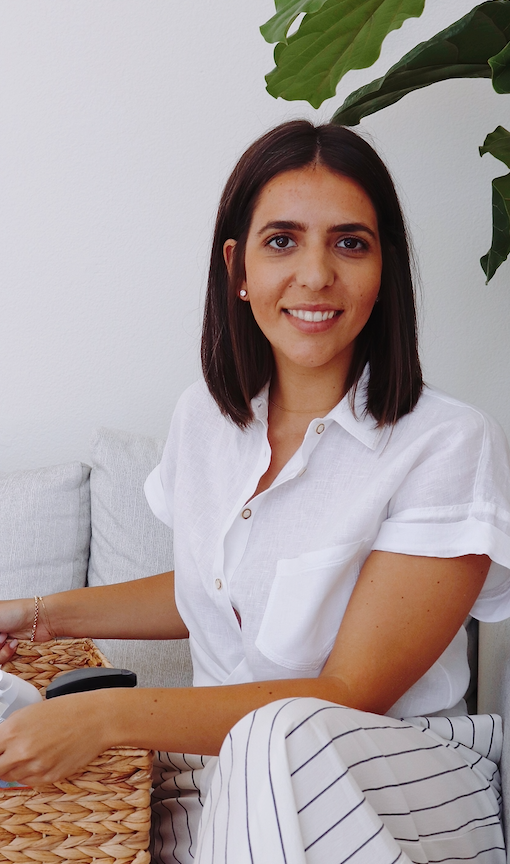 Hi everyone! My name is Tallene and I am a fellow PCOS cyster and Registered Dietitian Nutritionist. I help women manage PCOS and lose weight by eating an anti-inflammatory diet that's gluten and dairy free.
At the time when I needed help, I felt helpless and like I didn't have control over my body. Doctors made it seem like my only option was to go on birth control, which simply was not for me.
What I really needed was guidance on changing my diet. I dove into the research and I learned how to manage PCOS without medication. I transitioned into gluten and dairy free, ate the right amount of carbs for my body and exercised appropriately for my type of PCOS. Most importantly, I got rid of endocrine disruptors by replacing all my cleaning and beauty products. I have healed my symptoms and have never felt better than I have these past 6 years.
I want to share all that I have learned throughout my process of healing, with you. I turned PCOS into my passion, helping hundreds of women just like me overcome this condition and manage it with confidence.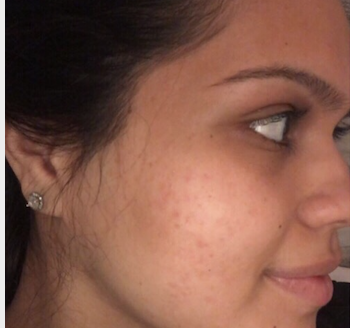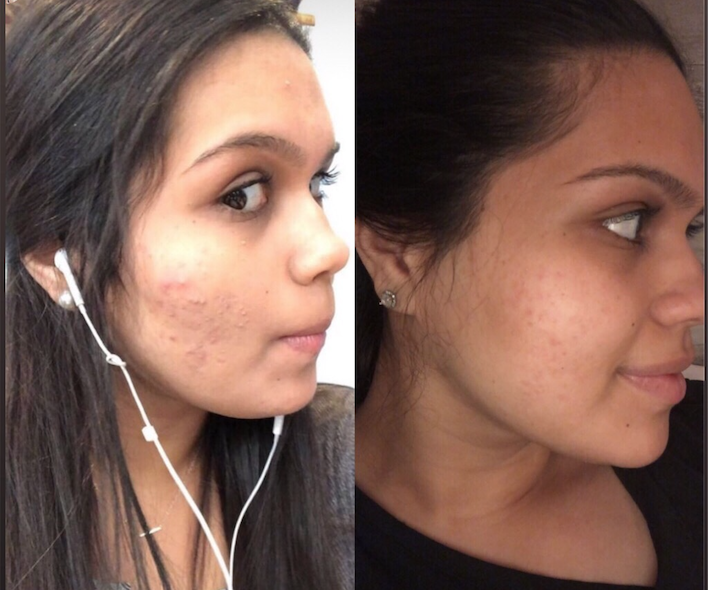 "I had been on Accutane and it wasn't until I followed Tallene's PCOS diet and lifestyle that I saw incredible results. In six weeks, I looked completely different."
- Mari, Fellow PCOS Cyster
This course is not open for enrollment.
Frequently Asked Questions
How long do I have access to the course?
You have access to the course until I take it down. You can go through the course and download course materials. The course is available on your computer or you could download the Teachable app and go through the course on your mobile device at any time.
What format is the course content delivered in?
The program materials are shared as video content and supporting PDF materials, which include handouts and worksheets. So, whether you prefer to read, write, watch, or listen to the content, we have you covered.
Do you offer a refund?
I want you to get what you need out of this course and if you are not happy, I have a 30 day return policy, BUT, it does have it's restrictions. In order to receive a refund, you must show me proof that you've implemented all of the steps, and that it did not prove useful. The reason is this: I cannot be held accountable if you aren't willing to put forth the effort. If you put in the work, you will see results. Period.
Are you a doctor?
No, I am a Registered Dietitian. I do not aim to diagnose, I am here to educate and inform Cysters about PCOS and how to manage symptoms.
Can I take this course if I live outside of the US?
Yes!